What's been happening: a quick update
Well hi there again!
As promised, I'm gonna give you an update of what's been happening around my music in the last couple of weeks. Like I said in my first post, since my debut album Old Masters Painted These Moments came out, things really seem to coming in motion. And because I know all you guys are on a tight schedule and you are (like me) so easily distracted, I'm gonna keep it nice 'n quick!
Young Apprentices Finally Painted These Moments
It's been some time now since Maarten saw me play in Café De Spieghel in Groningen and asked me if I would like to record some of my song in his studio. We began recording in November 2007. A year and a few months later, January 2009, it was finished.
In a few days I'm gonna post a more detailed story about how the album came about. It will cover it all: the glory, the dirt, moments of exaltation, moments of frustration.. and no-one will be spared!
Since its release, the album has already been reviewed a couple of time in the Dutch media. I'm still waiting on a few more (so I'm keeping my fingers crossed on this one) but up until now the reviews have been really great! All are positive and some are even extremely flattering! Here are some excerpts:
"Rootsy with a twist of folk but, above all, very good."
" A more than outstanding debut."
– Musicmaker Magazine
"An astonishingly mature piece or work."
"Ebben takes tradition and molds it into something of his own. "
– altcountry.nl
"Ebben knows how to melt his influences into a own sound"
"Old Masters Painted These Moments is self released, but definitely deserves a much broader distribution"
– Dagblad van het Noorden
"Old Masters Painted These Moments is a exceptionally good product […] with which Ebben proves to be very talented."
"His voice is a unique gift."
– MusicFrom.NL
"Tommy Ebben has got talent and the potential to stick out in the overcrowded land of singer-songwriters."
– FileUnder.nl
Eurosonic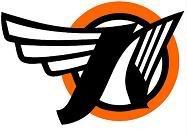 I was invited to play at Eurosonic, the prestigious showcase festival in Groningen, Holland. It's like the SXSW of Continental Europe. For two days in January, bands from all over Europe play at clubs, theatres, bars & pubs and street corners all over the city.
Me and my band (to which I'm gonna dedicate another post soon) played in a cool pub called Cafe Koster. I thought it was a good opportunity for the release party of my album as well. It was great! The place was packed, it was a good show and we got great reactions from the crowd. We even got reviewed on MusicFrom.NL! They wrote:
"You can hear a piece of Bob Dylan, a hint of Tom Waits, an ounce of Woody Guthrie and a spoonful of Steve Earle in his songs, but at the same time he's capable of putting a strong own stamp upon them. The show at Café Koster was pretty impressive. […] I'm sure we're gonna hear a lot more from this young talent." Read the full article (in Dutch) here…
A couple of Dutch journalism students were at the gig too and they interviewed me in front of their camera for their website Pressit.nu. Off course, it gave me the opportunity to make a few smart-ass comments. Check it (in Dutch) below, along with images and sounds from the show!
The Battle of Groverpop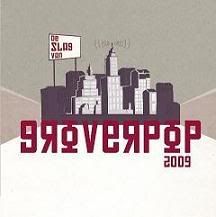 Every year Groverpop, the indie music platform of Groningen, compile a sampler CD. It's called De Slag van Groverpop (which means something as 'The Battle of Groverpop') and it contains music from upcoming acts from Groningen they consider promising. My song To The River is on there too!
Other acts featured on the CD I think you should definitely check out are Florian Wolff, We Swim You Jump, Le Titre, Kicks For Hot Lips and my favorite band from Groningen, Them Holy Rollers.